Whitepaper
Guide to Surviving the Pandemic Through Ambulatory Outreach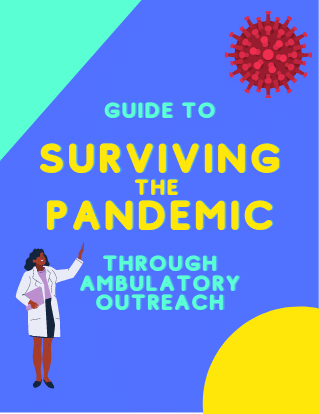 The COVID-19 pandemic has created many challenges for healthcare providers, from recovering revenue to managing personnel. Improving your ambulatory outreach is one way to overcome these challenges and survive the pandemic.
In our new whitepaper, learn how improving your ambulatory outreach can overcome the challenges the pandemic has created or worsened.
This guide highlights four key strategies for making the ambulatory experience better for both patients and providers. Download it today to learn more about conquering COVID-19's challenges through ambulatory outreach.